Happy One-Year Birthday,
Fluxlist Blog!
This poster was created to honor all of the Fluxlist Blog contributors during this last year. Click on graphic below to view larger image.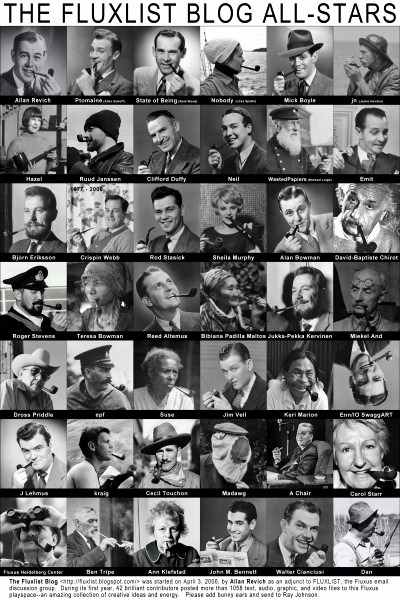 PRINT OUT AND ENJOY YOUR OWN COPY OF THIS POSTER.

Thanks to Allan Revich for starting this blog. Thanks to everybody who has been creating here. It's been a great place to play!