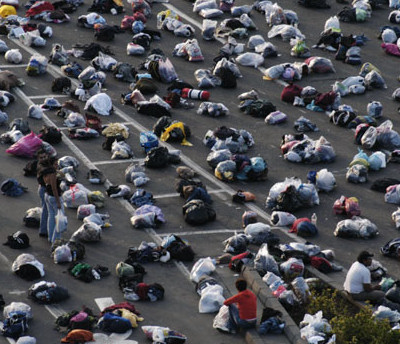 1. Take off your clothes.
2. Put your clothes in a ball, bundle or pile.
3. Leave.
4. Return to your clothes pile.
5. Put your clothes back on.
This script can be performed by yourself before & after going to sleep at night, in a beach house, or it can be performed in public with thousands of other people (6 May 2007, Zocalo Square, Mexico City).