Objects I took to Artcite today to be included in their 25th Anniversary exhibition and opening tonight (May 25th).

ARTCITE. THE EARLY PAINFUL YEARS.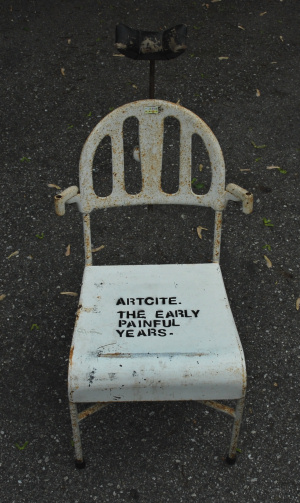 Antique military dental chair, spray paint.

A BRIEF HISTORY OF FLUXUS MIDWEST @ ARTCITE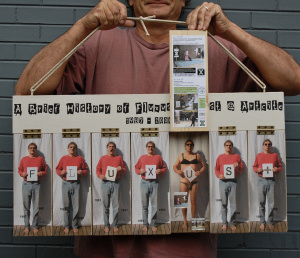 Wood, canvas, paper, glue, screws, hinges and rope. Recounts 14 different performances and installations from Fluxus Midwest at Artcite events between 1987 - 2000.