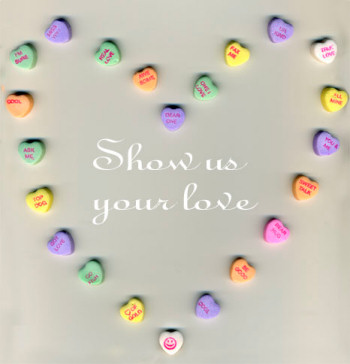 CALL FOR SUBMISSIONS by ARTCITE INC.
Windsor, Ontario, Canada
25th ANNIVERSARY EXHIBITION - MAY 25 - JUNE 23, 2007
SIMPLY SEND US YOUR GREETINGS!
YOUR HAPPY ANNIVERSARY CONGRATS, GENERAL WELL WISHES, ETC. MAY TAKE ANY FORM: birthday cards (artist-made or pre-fab), small 2D or 3D artworks in any medium, artists' multiples, found objects, found art, found photos, historical Artcite photos and/or documents, original audio and/or video pieces (CD or DVD format), voice-mail messages, e-mails, essays, odes, love letters, rants, regrets, mail art, fax art, etc. Artworks (and other greetings) do not have to be framed, but must be ready to hang/display. ALL works received between May 19 and June 16 will be displayed in Artcite's gallery space, as part of our month-long 25th anniversary exhibit, which runs from May 25 - June 23/07.
Click here
for more details.
Mail to: 109 University Ave. W., Windsor, ON, N9A 5P4
Email a greeting or file to: info@artcite.ca
Artcite Inc is a non-profit, registered charitable artist-run centre dedicated exclusively to the presentation and promotion of contemporary and experimental art forms.
[Personal note: I have been a member and fan of Artcite for many years (Windsor is right across the river and SOUTH of Detroit--a fluxus aberration in the geographies of Canada and the United States). I haven't done a lot of my work or performances in art galleries, but most of what I have done in galleries over the last twenty years (e.g., my series of
Fluxus Housework installations
) has been done with Artcite. They have always been New Fluxus friendly and supportive. So fire away. Send them some love! And pass this invitation along.]